Kapil's Khichadi
Follow me on Twitter: @kdudakia
It has now been six months since Shri Narendrabhai Modi became Prime Minister of India.  What he has done in these few months is nothing short of remarkable.  Did you know that there is a code that PM Modi has shared with all of us, but not all of us have managed to crack it thus far?
PM Modiji left clues for us even before the Indian election got started.  Even the BJP hierarchy did not seem to get it, nor understand the transformational political agenda of the PM in waiting.
Clue number one:           The involvement of the NRI and PIO communities in the Indian elections.  It electrified the Diaspora like no other election.  'Chai pe Charcha' took on a whole new meaning, engaging millions around the world as well as connecting Indians with India.  What was the purpose of this exercise?  After all, the number of Indians eligible to vote in the Indian elections from around the world was basically quite low.
Clue number two:           PM Modiji's engagement with world leaders took on a new meaning.  Whilst some of these interactions have been more successful than others, he has however formed a unique bond with a few leaders, e.g. Australian PM Abbot and in fact also our own PM Cameron.
Let's jump some of these clues and get to the most recent, and the most important one.  On 1st January 2015 PMO issued a Press Note regarding the National Institution for Transforming India (NITI) Aayog.  Deep within the construct of this master plan for the nation, subparagraph 6(f) reads as follows: 'The Non-Resident Indian community, which is spread across more than 200 countries, is larger in number than the population of many countries of the world. This is a significant geo-economic and geo-political strength.  Future national policies must incorporate this strength in order to broaden their participation in the new India beyond just their financial support.  Technology and management expertise are self-evident areas where this community can contribute significantly'.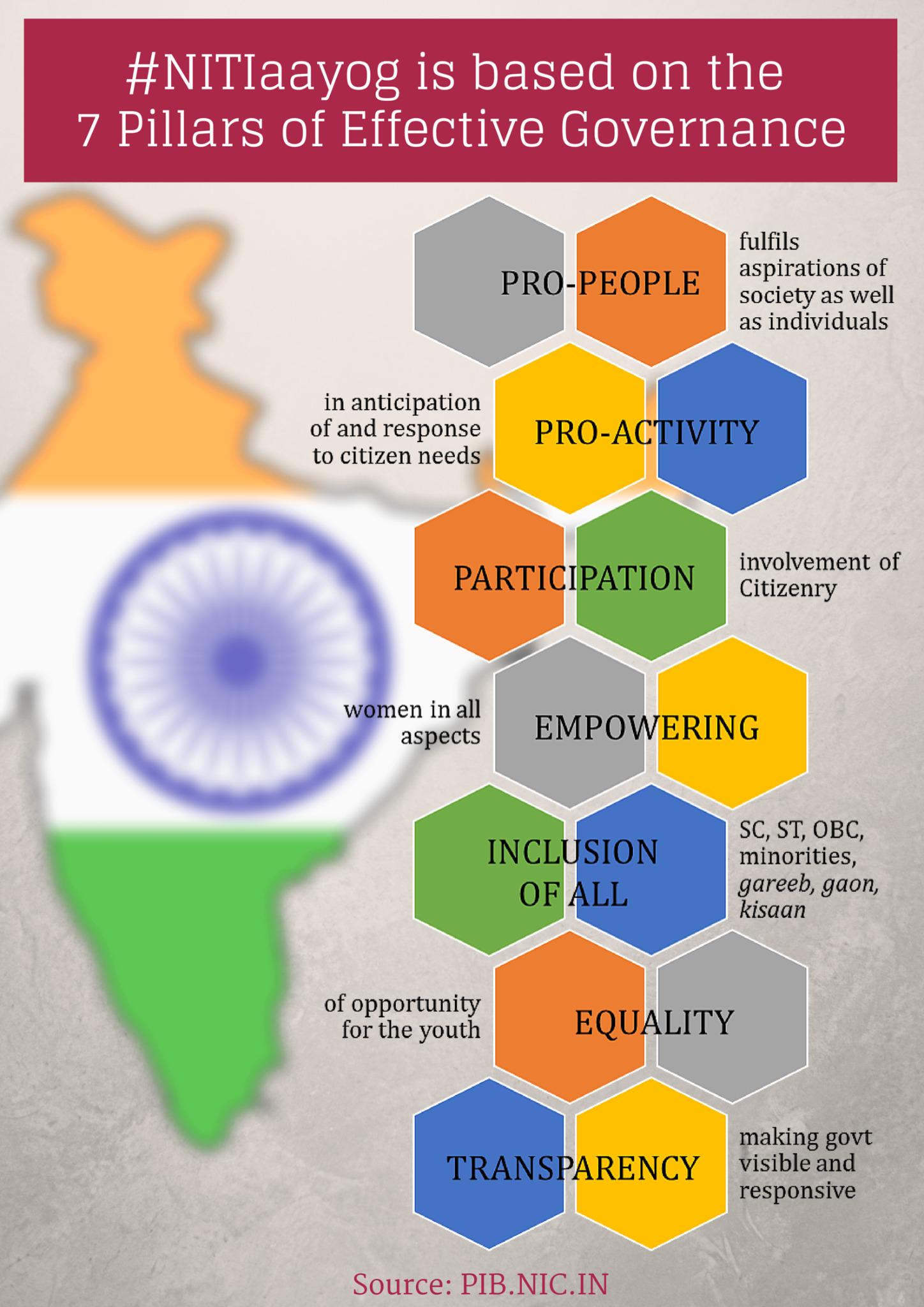 NRI is a nomenclature used by PMO to mean all people of Indian origin.  'Geo-economic' strength of the NRI's is already a well established fact, however 'geo-political' strength occurs only when Indians living abroad and being citizens of those countries engage in politics.  That is to say, Indians living in these 200 or so countries can and should wield their political muscle in order to secure governments that are not only friendly to the NRI population, but also to India and Indians.
PM Modiji is now talking directly to you and me.  He is telling us that for us NRI/PIO's to be good friends of India, we must engage within the political arena of the country in which we reside.  It is of no value sitting on the sidelines and declaring that we are non-political or apolitical.
The message is therefore clear, as Indians and for many of us, as Hindus, we have to wake up and understand what we do within the political arena in our country.  Over the past 5 decades the Indian community has voted blindly without giving it much thought.
We have seen first-hand evidence of how during the 'caste' issue so many from our community either remained silent or worked actively to sell the untenable position of the Labour Party when they voted against our interest.  So far there has not been one Labour frontbencher with the confidence to face scrutiny over this by me.
During the early part of 2014 (before the Indian elections) we also witnessed two anti-Modi events taking place in the House of Commons.  Both of these were supported by Labour MPs as well as some extremist groups.  I have asked Ed Miliband to denounce these Labour MPs and these groups for what they did, and so far utter silence.
We also witnessed the Kashmiri Muslim separatist (pro-Pakistani) rake the issue up again.  The Kashmiri Pandits Cultural Society (KPCS) with the aid of the APPG (Hindu) put in a sterling fight and won the day in the end. One of the most powerful speeches made on the day was by Tory MP Bob Blackman who didn't mix his words.  He said Jammu and Kashmir are integral to India and the rest of the world better stay out of India's business. However the Shadow Labour Minister, Shabana Mahmood has said she will highlight Kashmir issue within [the Labour] Party and outside in masses to defend the right of self-determination of Kashmiri people: "We will jointly struggle for giving Kashmiris a chance to exercise their internationally recognized right of self-determination with the party" and "We hope in upcoming general election there would be a good number of Friends of Kashmir Parliamentarians in British Parliament who can effectively support Kashmir cause".
I have asked Ed Miliband to denounce his own Shadow Minister for making such a pro-Pakistani statement – however, total silence to date.
So what PM Modiji is telling ALL of us is simple.  We must engage in the political arena of the country we live in and ensure that when political agents strive to undermine our community, our dharma and India, that we take appropriate action.  For GE2015, do your research.  Ask the hard questions and do not waste your vote.  Remember who you are and what you represent.  Lest you vote incorrectly and damage the chances of the generations to come.